Lodgewell Rolls Out the Welcome Mat for Unforgettable Stays at Gorgeous Homes
Austin's boutique vacation rental company has the ultimate property for girl's getaways, romantic weekends, family stays, and corporate retreats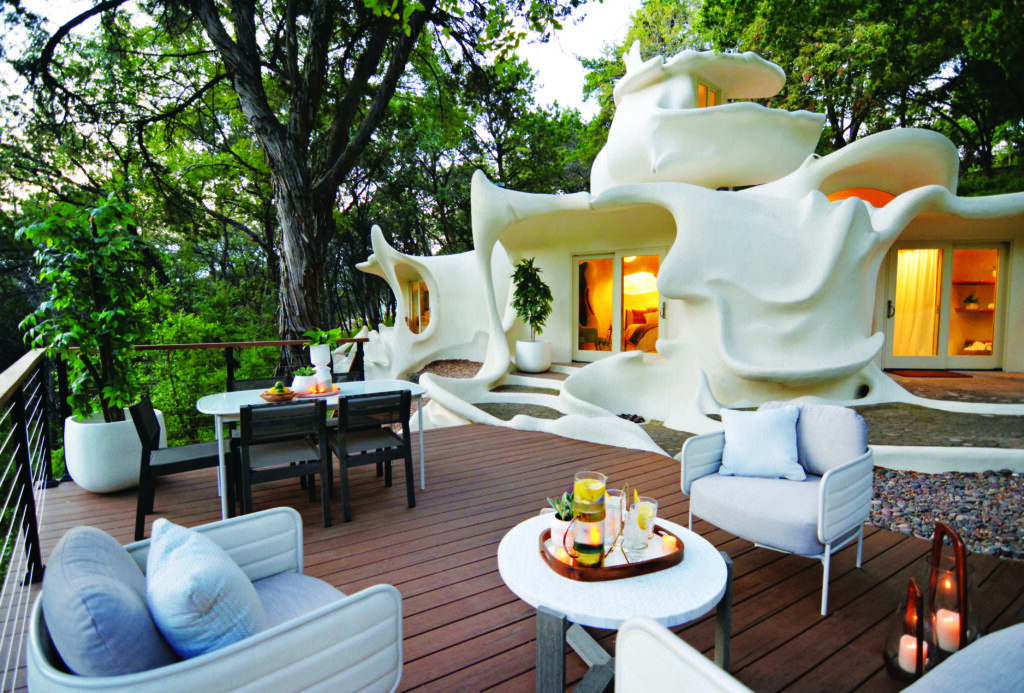 Bloomhouse (photo courtesy of Lodgewell)
Austin's premier boutique vacation and venue rental brand offers handpicked homes and retreats for unforgettable stays and gatherings. For Lodgewell founder Chereen Fisher, it is not about having just "heads in beds" but accommodating "faces in places".
"As a hospitality company, Lodgewell strives to create a feeling of familiarity and real connection with our guests. We consider our guests a part of the Lodgewell community because our R-O-I is their J-O-Y." Rolling out the welcome mat for each guest is the cornerstone of their brand. Fisher and her team are true hosts at heart and are guided by their passion to bring people together in meaningful ways.
Choose from fifty homes around the Austin and Hill Country area to unwind in your perfect destination. Whether it be a girl's getaway in a Bali-Inspired sanctuary, a romantic weekend in a fairytale cottage, an epic party in a historic 6th Street townhome, or a corporate gathering at a 10-acre nature retreat, there is a Lodgewell property that's a perfect fit. "Each home has a name, story, house cocktail, playlist, and personality – much like the people we host," says Fisher.
Related: The Historic Renovation of Bloomhouse Preserves the Soul of Old Austin
Extra perks, from complimentary early check-in or late check-out, to local eats and treats in our "Feastwell" bin, all allow guests to "Lodgewell" from the moment they arrive.
Join the Lodgewell List for exclusive invites to in-home events with local tastemakers, artists, musicians and thought leaders.