What's Buzzing Around Austin in December: Beautiful Pastries, Direct Flights to Taos and More
An insider's guide to what's buzzing around Austin
By

Nicole Beckley
November 30, 2019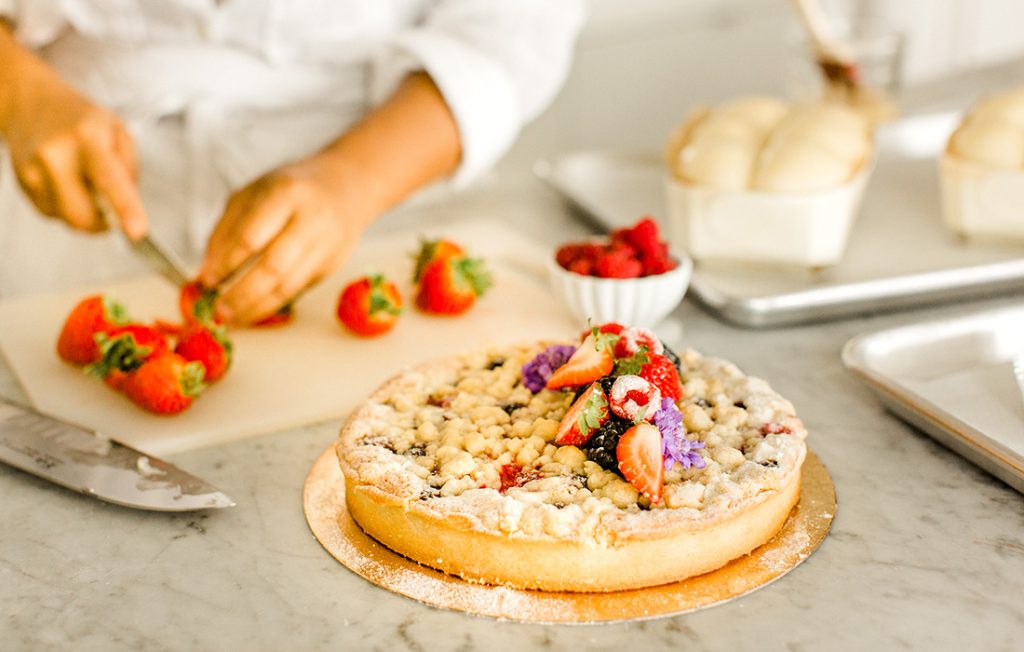 Timeless Goods
Product designer for some of Austin's best creatives, hoteliers and restaurants, John Humphreys recently relaunched his website Texas Rover Company under an eponymous name. Since 2015, Humphreys has released thoughtfully designed goods, including the Humphreys Chair, a durable wood-and-leather camp-style chair in a variety of colors. The new site will bring a larger range of products at a more accessible price point to market.
"I love figuring out how things work, how they're made, what they're made of," Humphreys says. While traveling in Ontario, Canada, the El Campo native came across the chair that inspired him to design his own. "I had a waterproof notebook, and on the plane I drew out a bunch of things that I wanted to make," Humphreys says. The leather duffle Balmorhea Bag and solid brass Machine Pen soon followed. In early 2020, expect a wood, brass and concrete adjustable floor lamp. "We make timeless things," Humphreys says, "so they don't fade."
Yuletide Loaves
Add some new favorites to your holiday baking routine with recipes from David Norman's debut cookbook, "Bread on the Table." The proprietor and "head doughpuncher" of Easy Tiger Bake Shop & Beer Garden shares bread-making tips for classic French breads, Italian ciabattas, and traditional Scandinavian Christmas loaves. Pass the butter.
easytigerusa.com/bread-on-the-table
Leading the Way
Opening in the spring of 2020, enterprising UT Austin students can engage with new programs through the Kendra Scott Women's Entrepreneurial Leadership Institute. Designed to help bolster female business leaders, the institute will offer leadership training, internship programs, workshops and chances to learn from the Kendra Scott design process. Baring the name of the billion-dollar jewelry company, the institute was formally unveiled in September.
Dashing Through the Snow
Good news for ski lovers. For the second year, Taos Air is offering direct flights from Austin to Taos, New Mexico, for the winter season, running December 19 through March 29, 2020. After hitting the slopes in the expansive Taos Ski Valley, post up in front of a fireplace at the historic Taos Inn and get a taste of chef Nité Marquez's recently reimagined menu at the inn's iconic restaurant, Doc Martin's.
Absolute Confection
Parisian pastry chef Julie Myrtille has been serving up delectable baked goods, like almond croissants, madeleines and macarons, at Austin farmer's markets since 2016. This month, she celebrates the grand opening of her first storefront, at Springdale General, on December 4. Stop in to admire the pendant lights made from re-purposed brioche molds and to pick up cakes, cookies, and Myrtille's signature cannelés.