A Look at 5 Cool Homes in the Austin Luxury Real Estate Market
From Lake Austin Views to Iconic Art Deco Design to an Architectural Dream, Oh My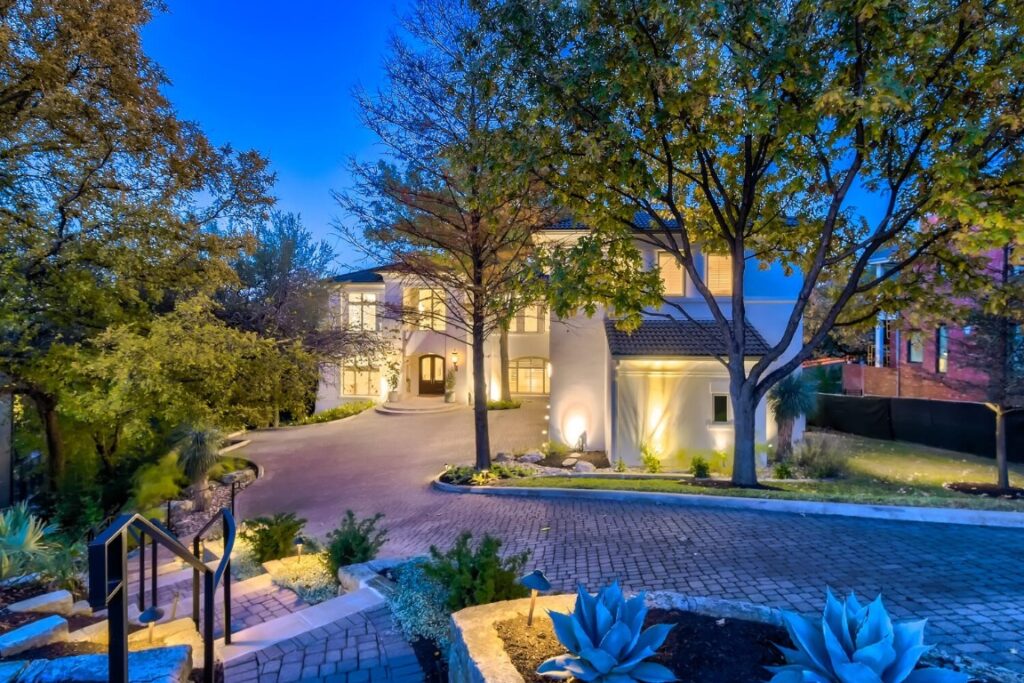 From a historic house in Old Enfield to a Zilker-area architectural dream home, the Austin luxury real estate market is full of charming and jaw-dropping residences in attractive neighborhoods.
3408 Stratford Hills Lane
3408 Stratford Hills Lane, $5.2 million
With architectural design by Shiflet Group Architects, this expansive estate sits on a 1.235-acre lot overlooking Lake Austin.
This home is ideal for entertaining. The living room and kitchen areas flow seamlessly into a covered patio where you can enjoy a stunning view of the city.
Outside the five-bedroom residence is a large Greco-Roman-style pool and beautiful lawn.
Listed by Courtney Oldham with COMPASS
1502 Marshall Lane
1502 Marshall Lane, $4.5 million
This gem of a home is listed in the National Register of Historical Places by the United States Department of the Interior.
Situated in the heart of Old Enfield on a calm cul-de-sac, the nearly 4,000-square-foot Robinson-Watt House has had only four owners in its storied history.
The interiors are traditional and fun, with pops of color and beautiful wood floors. And according to neighbors, several governors have spent time here, making it a stately space that anyone will enjoy.
Listed by Cord Shiflet with Moreland Properties
2514 Harris Boulevard
2514 Harris Boulevard, $3.395 million
Pemberton Heights is one of Austin's most desirable neighborhoods. This house is a luxurious and classic spot in the area.
Guests are welcomed by a circular driveway and standout landscaping before stepping into an inviting and carefully updated dwelling place.
Families will love the walk-in closets, incredible backyard and open floor plan.
Listed by Kumara Wilcoxon with Kuper Sotheby's International Realty
1301 West 29th Street
1301 West 29th Street, $30,000 per month
One of Austin's most iconic homes is available for rent.
Originally designed by Roy L. Thomas in 1938 before being updated and expanded by Dick Clark and Associates in 2014, this art deco inspired home is known as The Bohn House.
The amenities are seemingly endless — five bedrooms, seven bathrooms, attached three-car garage, solarium dining room, cantilevered treehouse, and so much more.
One of the highlights is the amazing wine room, designed by Grandeur Cellars and boasting 1,800 bottles of vino.
Listed by Phyllis Patek and Teresa Jones with COMPASS
2209 Kinney Road
2209 Kinney Road, $4.875 million
A two-home estate on a half-acre lot in the Zilker Elementary district, this Kinney Road single family residence is comfortable and gorgeous.
McCabe Development and Clark + Richardson, A.I.A. teamed up on this impeccable property that encompasses a primary brick house and a backyard bungalow.
Listed by Dru Brown and Mary Anna Paul