Cocktail Recipe: Mezcal and Hard Seltzer Make a Cool Summer Drink
The Mezcalita Fizz combines Blue Norther Agave Lime and Mezcal for a sophisticated and refreshing sip
It's been a rainy month of May. But here in Central Texas, we know one thing for sure: this summer will be a scorcher. There's an easy way to beat the heat and chill out at the same time – a cool cocktail that combines two of the hottest trends for Austin's drinkers: hard seltzer and Mezcal.
Among the rows of hard seltzers that have popped up in grocery store coolers, Blue Norther — a brand launched in Austin by a father-and-son team who are 7th– and 8th-generation Texans — focuses on taste, quality and heritage. "We want to share a piece of Austin with folks around the country, and help them experience this great place," co-founder Austin M. Pittman told Tribeza last summer.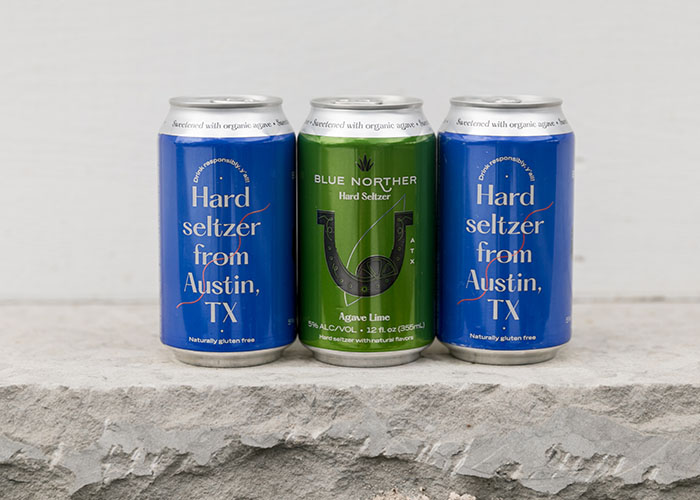 Pittman's favorite cocktail, the Mezcalita Fizz (which just so happens to be made with Blue Norther's Agave Lime flavor), is something he hopes you'll try this summer. It's easy to make, refreshing and sure to impress your neighbors when you invite them over for drinks in the backyard.
RELATED: All About the Amazing, Complex World of Mezcal
Mezcalita Fizz
Ingredients:
2 ounces of Mezcal joven (Paquera is suggested)
Fresh-squeezed orange juice to taste
1 tablespoon of fresh lime juice
1 teaspoon of organic agave nectar
3 ounces of Blue Norther Agave Lime
Lime and prairie sage for garnish
Directions:
1. Combine Mezcal, fresh orange and lime juice, and organic agave nectar and stir vigorously
2. Pour the mixture over ice
3. Top with Blue Norther Agave Lime
4. Add a lime and prairie sage to garnish