Kristin Armstrong Urges You To Cultivate a Daily Vacation Mindset
"There's something lost in translation in our manic hurry and frantic busy-ness."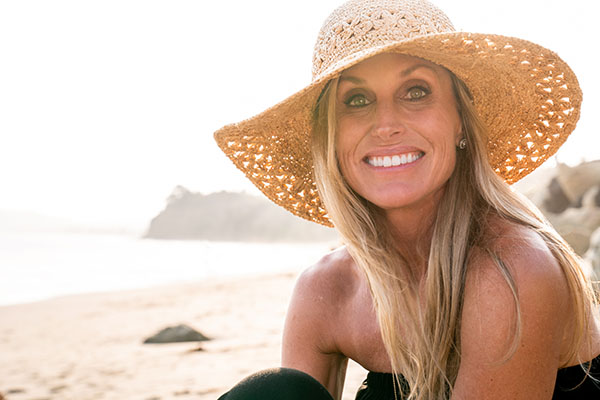 Tribeza columnist Kristin Armstrong.
Last summer we vacationed in Italy, renting a villa for family and some friends on the Amalfi Coast. It was perched on the cliffs above Sorrento, with an infinity pool that blended into sky and sea like a piece of art. The rooms were surrounded by a lush courtyard with statues and gardens and intimate seating areas tucked into spaces for late night cocktails and conversation. But the best of all was an outdoor kitchen with a stove, oven, wood-burning pizza oven and a long candlelit table on the covered patio with room for everyone we love.
We went out to eat a few times, but my favorite evenings were the ones we spent at home. We took cooking classes en masse and learned how to make gnocchi, pizzas and eggplant parmesan. There is something so satisfying about having multiple generations learning and working together — with wine, conversation and laughter flowing — and sitting down to enjoy a feast of our own creation.
I wanted to freeze time, savor every moment like a decadent bite of pistachio gelato, letting it melt into me.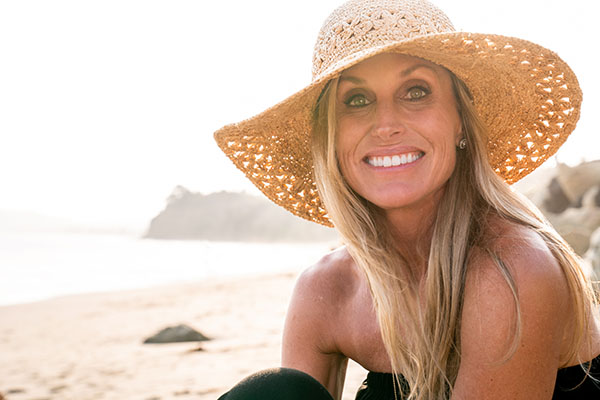 In our culture, we forget to savor. We eat meals and live life with a get-it-done mentality most of the time. There is something that gets lost in translation in our manic hurry and frantic busy-ness. The preparation of good food, and the relationships we cultivate, takes attention and time.
Love is always the secret ingredient. American culture could use an infusion of amore.
MORE: Kristin Armstrong Reveals the Secret to Life's Unlimited Supply of Beauty
Nourishment is not just about food, although it is an important element. When we are not nourishing ourselves holistically, we use food and drink to numb and distract, and as a placebo for comfort — to our collective decline.
We need to nourish our minds with good books, art, music and deep conversation. We need to nourish our emotions with connection, belonging, laughter and intimacy. We need to nourish our souls with practices that resonate — meditation, prayer, contemplation, gratitude, mindfulness and time in nature. We nourish our bodies with food and water, of course, but also with movement, rest, affection, sexuality and deeply breathing fresh air.
"We can bring more flavor into the ingredients of our regular life.
I journaled about this on the flight home from Italy. I wanted to remember the tastes, the beautiful cadence of the language, the colors and the gentle, river-like flow of time. I wanted to take the no hurry/no worry vacation feeling home with me and incorporate it into regular living.
It's funny how we think we have to go away to relax, enjoy and savor. Because wherever we go, there we are.
Have you ever had a vacation where you were so stressed out with work or kids or life that you just had to get away? Or maybe you can relate to couples who live such hectic parallel lives that they are totally disconnected and need to escape to find each other again?
These vacations usually take several days to decompress on the front end, and you often lose a couple days on the back end in a tense anticipation of the return to regular life. If we are afforded the luxury of a longer stay, it allows for a few days of rest, connection or enjoyment in the middle. If it's just a weekend getaway, we are lucky to get a few peaceful hours of actual presence.
MORE: Kristin Armstrong on Quieting Your Inner Critic
How much more sustainable and beneficial would it be to create a "vacation presence" in everyday life? Even if we can't hit the road or hop on a plane, we have the potential and the power to nurture that mentality right now.
We can put our phones away. We can invite people over for dinner and linger at the table. We can arrange flowers in a vase and light candles for a regular weekly dinner. We can disconnect from social media and shift our focus to cultivating our own lives instead of being passive observers of someone else's. We can take a walk together after dinner instead of watching Netflix. We can string lights and clean up the yard and create a seating space worthy of connection.
We can bring more flavor into the ingredients of our regular life.
Life can be a banquet or a drive thru. It's your choice.
Read More From the Food Issue | May 2023